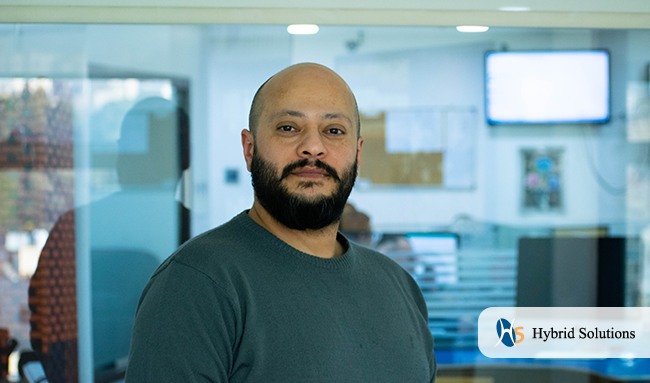 Dear Customers and Visitors,
Part of the celebration held at our offices in Jordan to celebrate the joining of Mr. Qassem Hamadeh to Hybrid Solutions Family, where we always seek to recruit the best in the field to ensure providing our customers the best and high quality of service.
We would like to congratulate Mr. Hamadeh for his new position as Regional Manager, as joining the company is considered a qualitative addition to the continuous expansion and strengthening of qualified personnel to raise the efficiency in the company.
For more photos about our celebration. https://tinyurl.com/tnqe3ye 
---
عزيزنا العميل/الزائر,
جانب من الحفل الذي اقيم بشركة هايبرد سوليوشنز في مكاتبنا في الأردن بمناسبة انضمام السيد قاسم حماده الى عائلة الشركة حيث دائما نعمل لاستقطاب أصحاب الكفاءات و الخبرات التي من شأنها العمل على تقديم كل جديد وخدمة لزبائننا بالشكل الافضل. نبارك للسيد قاسم المنصب الجديد كمدير اقليمي و الذي يعتبر انضمامه لكوادر الشركة إضافة نوعية مع التوسع المستمر وتعزيز الكوادر المؤهله لرفع الكفاءة.
---