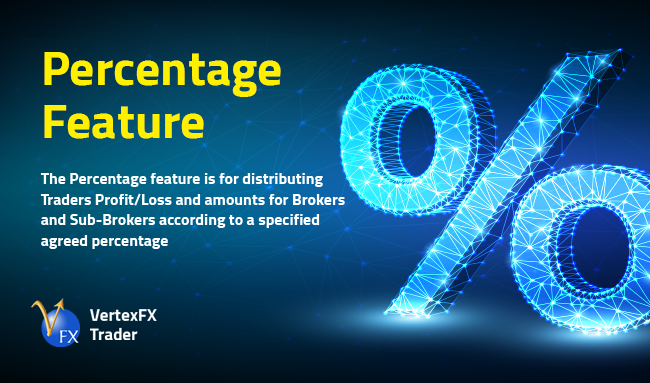 Dear VertexFX User,

Hybrid Solutions is pleased to announce the release of a new and advanced feature in our trading platform VertexFX, the netting percentage feature for system owners and brokers under one system, in continuation to keep pace with developments and trading needs.


This advanced feature provides new approved areas for trading as it enables companies owners and financial intermediaries to distribute net profit/loss percentage within technical mechanisms that are determined in varying proportions prepared in advance by the company owner through the parameters. 


For more information about percentage feature Click Here.

If you don't see it please contact us at

support@hybridsolutions.com

to enable this feature, it's a FREE option.


---