Posted by Ismail Moamer, Last modified by Ismail Moamer on 06 December 2019 05:44 PM
Control the functionality of the VerterxFX mobile application from settings.


Settings (offline mode)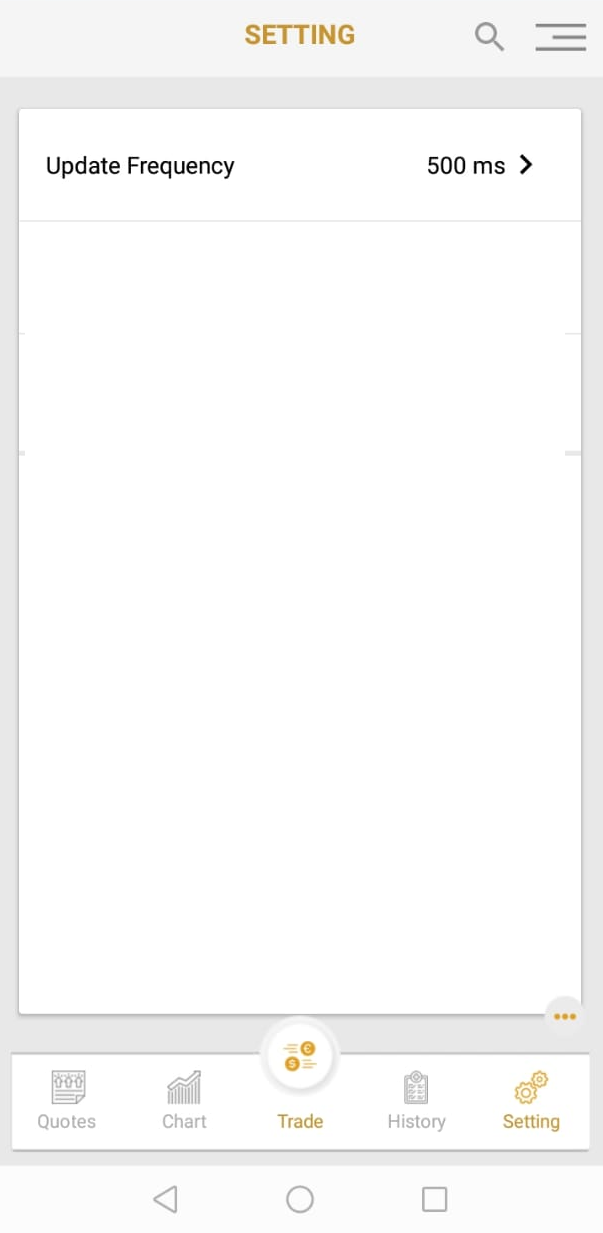 Settings (Logged in)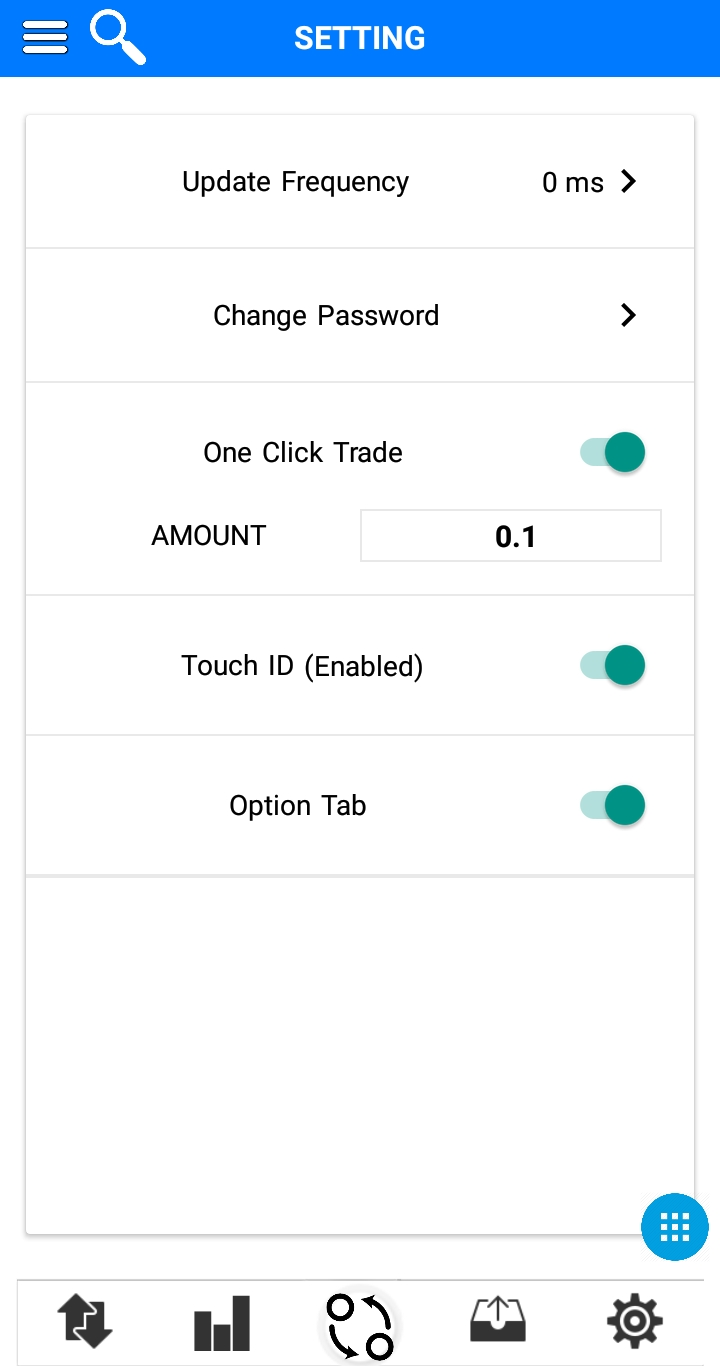 -Update frequency:
Control the speed of prices updating in milliseconds, it is recommended not to be less than 500 ml seconds.
-Change password:
From this option, you can change your trading account password
-One Click Trade:
By enabling this option the trader can place trades from the quotes screen directly by only one click after setting the default amount of the trade.
-Touch ID:
Enable this option to access the application using a fingerprint instead of using credentials each time to log in.
---
See Also
---
---