VertexFX Binary Options Backoffice Help Index
Posted by Ismail Moamer, Last modified by Diana Alkouni on 24 August 2020 10:41 AM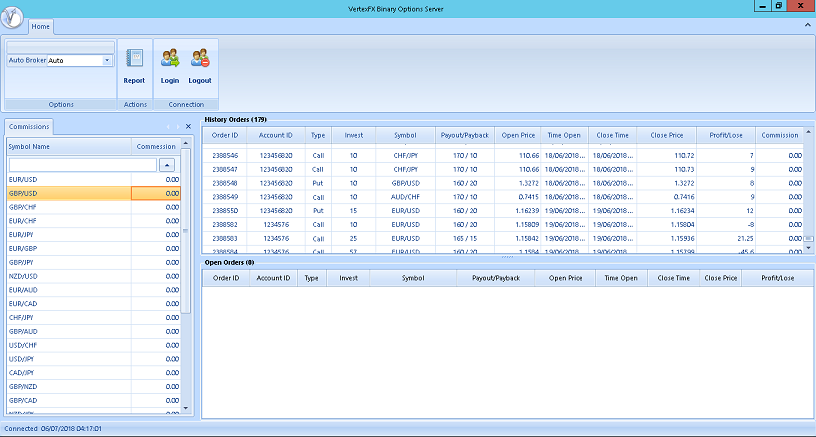 Binary Options Backoffice
Binary Trading Order will be sent to the VertexFX Binary Options Backoffice plugin on which this plugin will be responsible for handling, monitoring orders, calculate profit /loss and performing all money transactions for your Binary trading.
Once this plugin is installed, go to plugins tab in VertexFX Backoffice and you will find a new icon (VertexFX Binary Option Backoffice).
VertexFX Binary Options Backoffice Help Index
This is an easy and friendly supporting Help which is an HTML based on-line help. This Help allow you to concentrate on whatever part of the Binary backoffice you need to learn about by automatically laying out generated topics in a consistent and professional style.
---
---