Posted by Mohammad Rahhal, Last modified by Mohammad Rahhal on 28 August 2018 10:52 AM
After earning experience in FOREX trading and having a good percentage of successful operations over the traded symbols, you can set your VertexFX account to be as a signal provider.
The following steps will show you how to be a VertexFX signal provider:
1- Choose Your VertexFX Account

When you click on "Be a signal provider" a popup window will show up to place your VertexFX account ID which will allow subscribers to follow your trades.
2- Information
Fill the desired name which will be displayed on the homepage providers list. You may set your account as private or ask for fees to be followed.
3- Description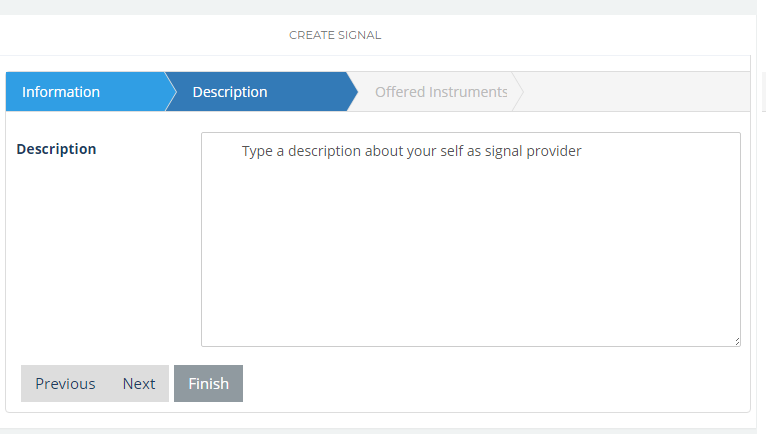 Type a description text to give traders impact about your trading experience and encourage them to subscribe to your account.
4- Offered Instruments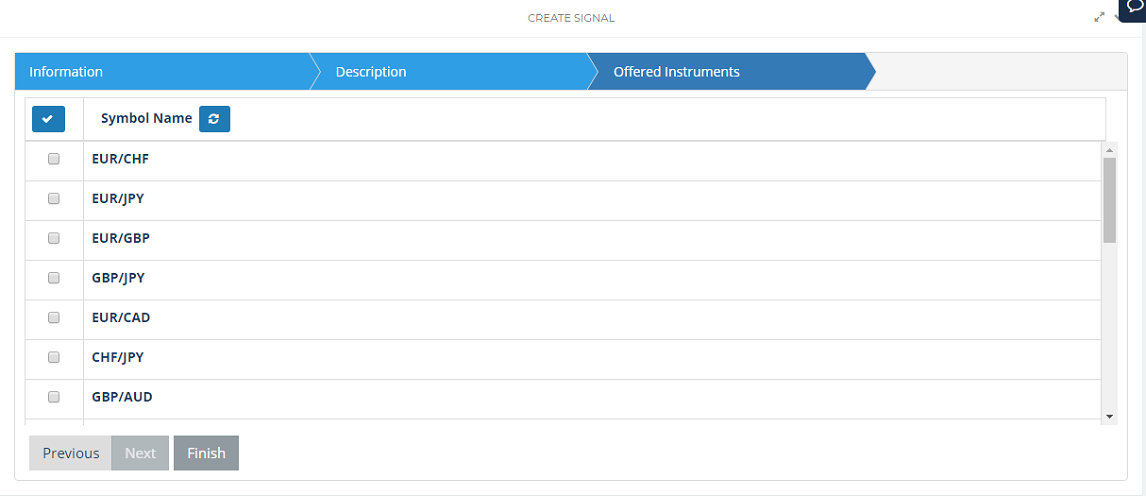 Pick up the desired symbols to be followed from the subscriber's end.
---
See Also
---