Posted by Mohammad Rahhal, Last modified by Diana Alkouni on 08 September 2020 07:35 AM
When you open the System Options 
, a new box will appear which contains four tabs as following:
1- General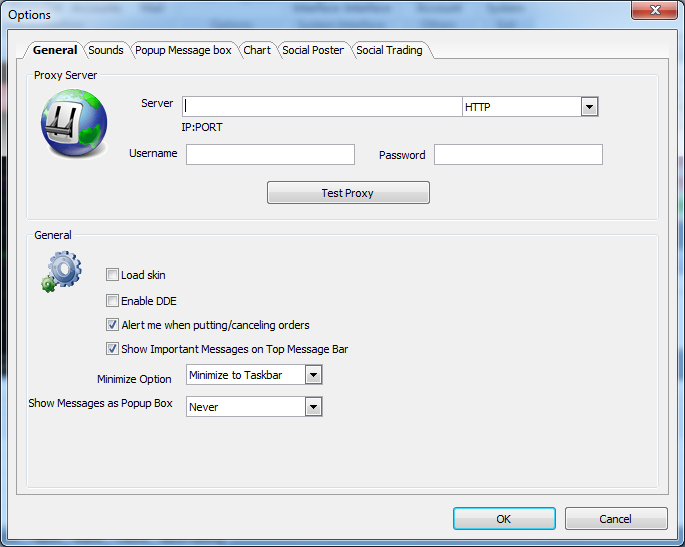 The General tab contains two parts (Proxy Server, General).
Proxy Server
This option will allow you to connect through proxy server by filling the following fields with correct data:


          1- Server: fill the IP address and port number you want to connect through.




          2- Proxy Type: fill the type of proxy that you want to connect through (HTTP, SOCKS4, or SOCKS5).




          3- Username & Password: fill username and Password for proxy server you connect through if exists.


          4- Test Proxy: Use this option to check if you can connect through the proxy you fill its information above.


 

General
Contains six options: 
          1- Load Skin: By enabling this option you can load any skin downloaded from the vStore.
          2- Enable DDE: By enabling this option you can use the client terminal DDE links and export the prices of the market watch to excel sheet.


          3- Alert me when putting/canceling orders: By this option you will be able to Set/ Cancel a limit order without any alert.

 


          4- Show Important Messages on Top Message Bar.


          5- Minimize Option: You can choose the type of minimizing the platform either to Taskbar or to Tray.


          6- Show Messages as Popup Box: To control the visibility of the

Popup Box

messages.

2- Sounds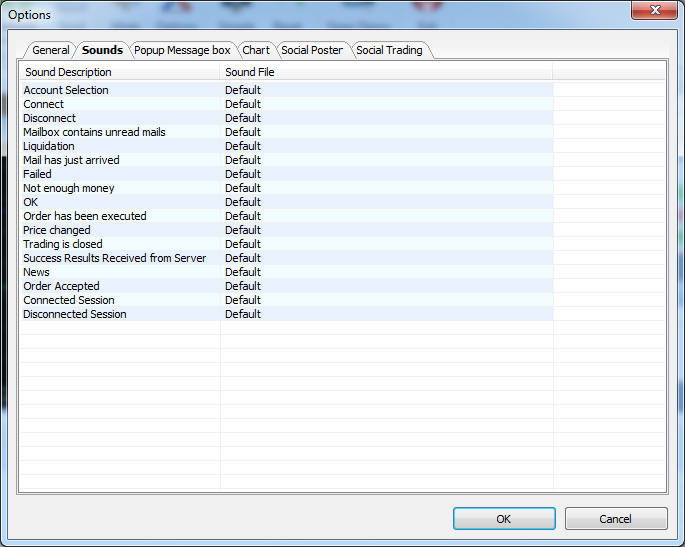 This is the list of all default

sounds of the platform. You can test, edit or remove each sound by right click on any sound and choose the desired option. 

3- Popup Message Box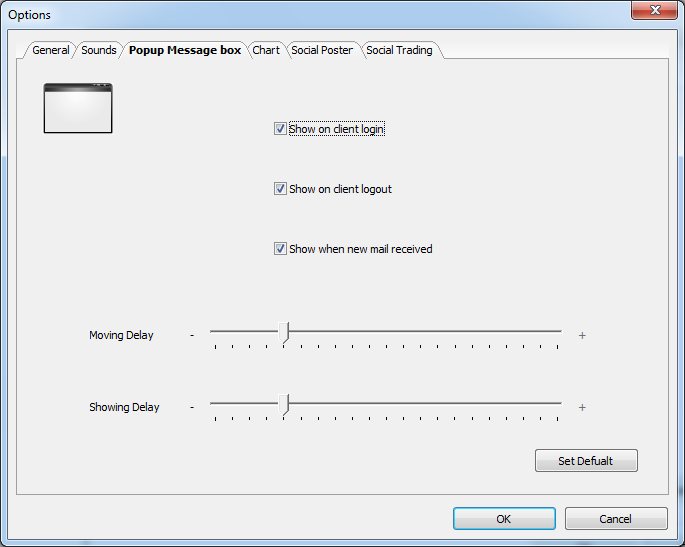 From this tab you can show or hide the popup message box when the client login/ logout or when you receive a new mail. Also you can control the moving and showing delay of the popup message box.

 
4- Chart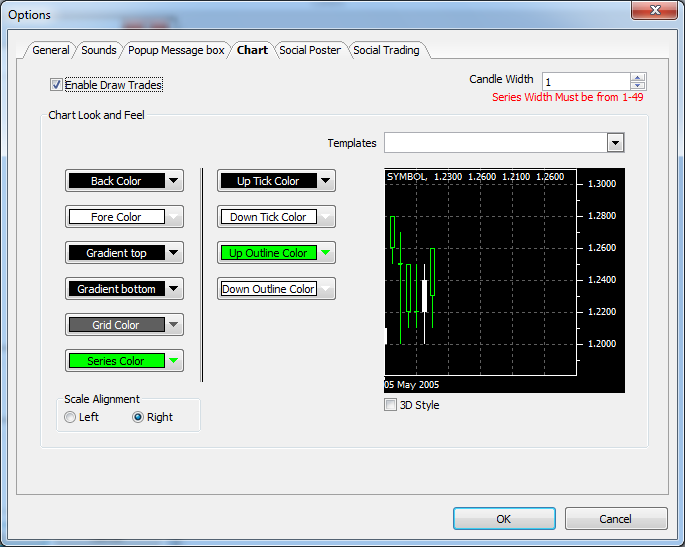 From this tab you can edit all the settings and colors of viewing the chart window. 
5- Social Poster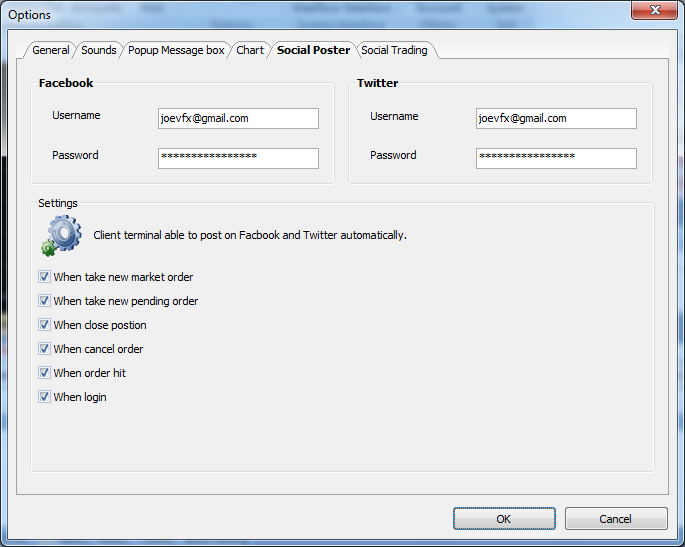 From this tab you can configure your Facebook and Twitter accounts to automatically Post/Tweet your activities to social networks.

The following images shows examples for the social poster post and tweet.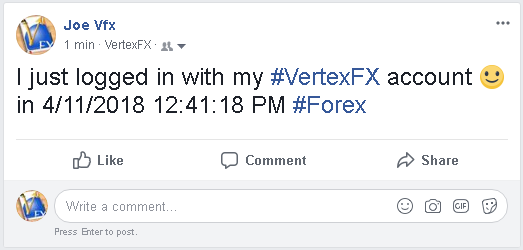 6- Social Trading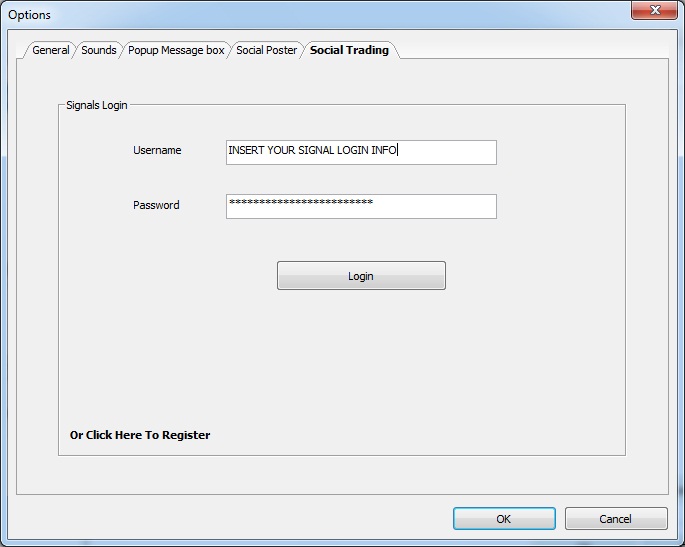 From this tab your Social Trading login credentials and press Login in case you are already registered. Otherwise, it is required to sign up for a new account from social trading

register

area. You may also use your Facebook or Google account to sign up.
---
---