How to open a Demo Account in VertexFX Client platform?
Posted by Yousef Ibrahim, Last modified by Diana Alkouni on 19 August 2020 10:23 AM
You have to download the VertexFX Client platform first, to download it Click Here.
As soon you install the client terminal and lunch it, the window of opening a demo account appears to you.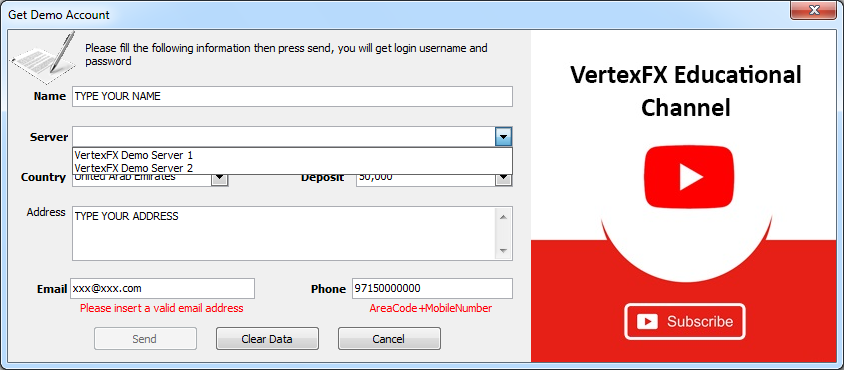 After filling the fields and pressing Send the system will automatically generate new login information (username and password), Your demo login info will be showing in a small message box, and also will be sent to the MailBox tab.
And then you will be able to start trading in the new demo account.
Related Topics:
---