Posted by Mohammad Rahhal, Last modified by Diana Alkouni on 30 September 2020 01:41 PM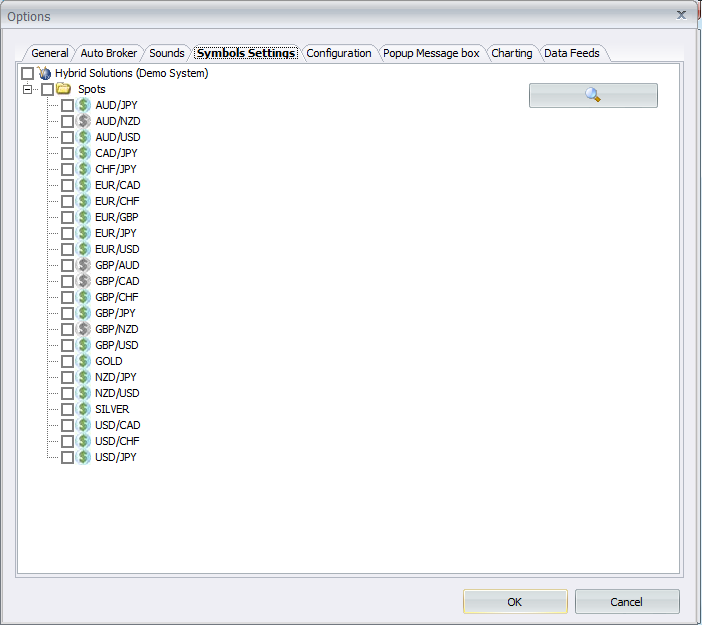 In the Symbols Settings tab you will see all the existing symbols in your system that your dealer have privilege on. By right clicking on any symbol/ group you will get some options as the following image: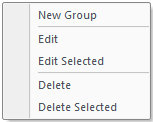 1- New Group

Use this option to add a new group to your symbols tree, after you choose this option type the group name and press Submit button.

Usually this option is used to create groups to separate the symbols by their names (for example: create a group for the spots and another group for the futures).

To transfer the symbol(s) to the desired group, just drag the desired symbol from the symbols tree and drop it to the desired symbol group.

2- Edit
You can use this option to edit the name of a certain group. To do so, perform a right click on the desired group and choose edit and then type the new group name and press the Submit button.

Also use this option to edit the settings of a certain symbol, perform a right click on the desired symbol and choose edit, and after you finish from changing the desired setting of the selected symbol press the Save button.

When you edit the settings of a certain symbol, a new window will appear with several tabs. Check the Edit symbol settings to know more about this option.

3- Edit Selected

Use this option after you multi select symbols to edit their settings at one time. 

When you want to use it just check the desired option and set your new data and the update will reflect on all the selected options.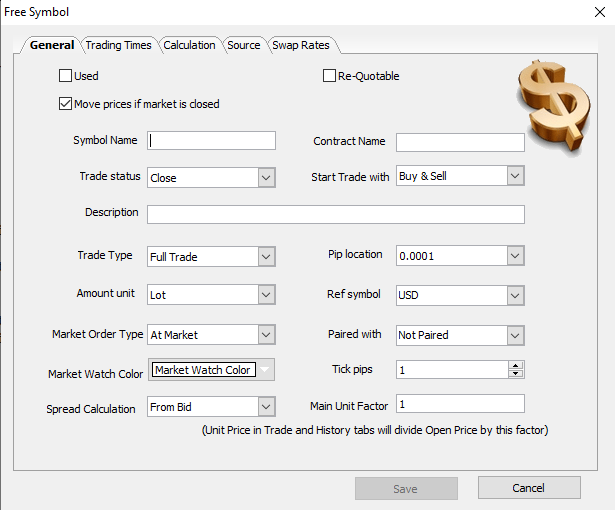 4- Delete
This option is to delete the desired symbol or group. Before deleting the symbol or group, an alerting message will appear for confirmation. See the below image:
5- Delete Selected
This option is to delete the multi selected symbols or groups. Before deleting the selected symbols or groups an alerting message will appear for confirmation. See the below image:

---
See Also
Related Topics
---